Don't see any auditions listed? Be sure to check back often! Or better yet, subscribe to our mailing list or follow us on social media to keep up to date on auditions at Lindsay Little Theatre.
---
Past Auditions…
---
Calling all actors, do you want to time warp?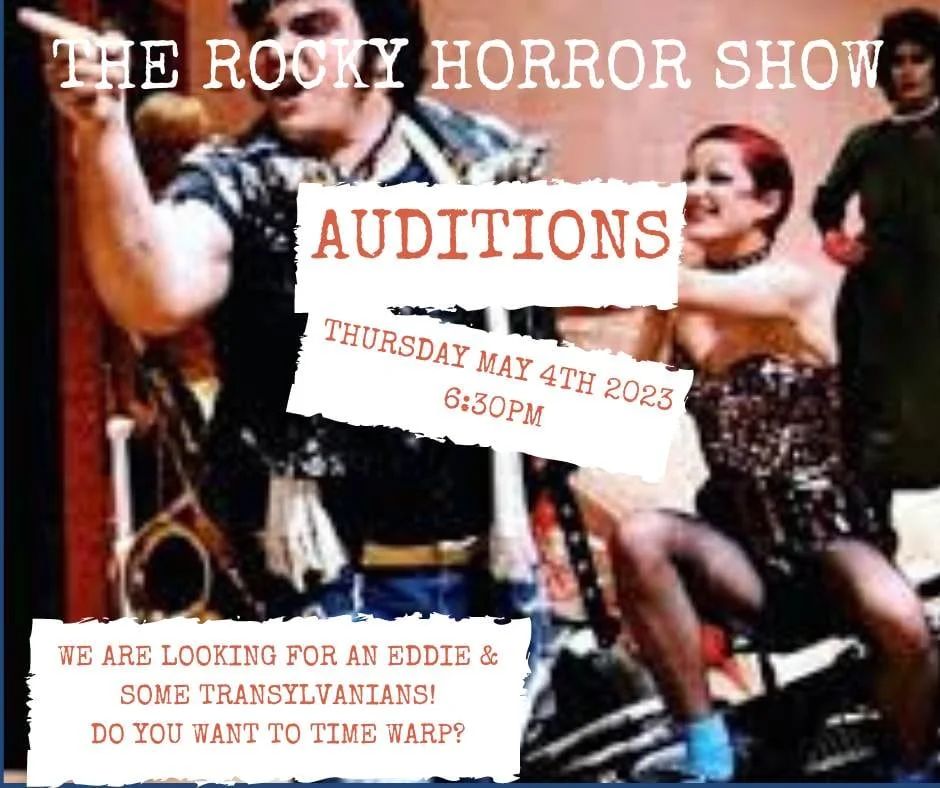 We are holding one last audition for The Rocky Horror Show on Thursday May 4 at 6:30 pm at LLT!
We are looking to cast the role of Eddie as well as Chorus members for the show
We look forward to seeing everyone's auditions!
Be ready with a song of your choice. Any questions?Email us at rockyhorrorllt@gmail.com.
Performances will be held in late October 2023.
---
LLT's summer show is And Then There Were None by Agatha Christie, directed by Hunter Burrill.
Auditions will be held on April 22nd and April 23rd at 7:00pm.
Please prepare a monologue and RSVP a spot at hunterburrill74@gmail.com.
About the play: 3f, 8m | Ten strangers are summoned to a remote island. All that the guests have in common is a wicked past they're unwilling to reveal and a secret that will seal their fate. For each has been marked for murder. As the weather turns and the group is cut off from the mainland, the bloodbath begins and one by one they are brutally murdered in accordance with the lines of a sinister nursery rhyme. Read more+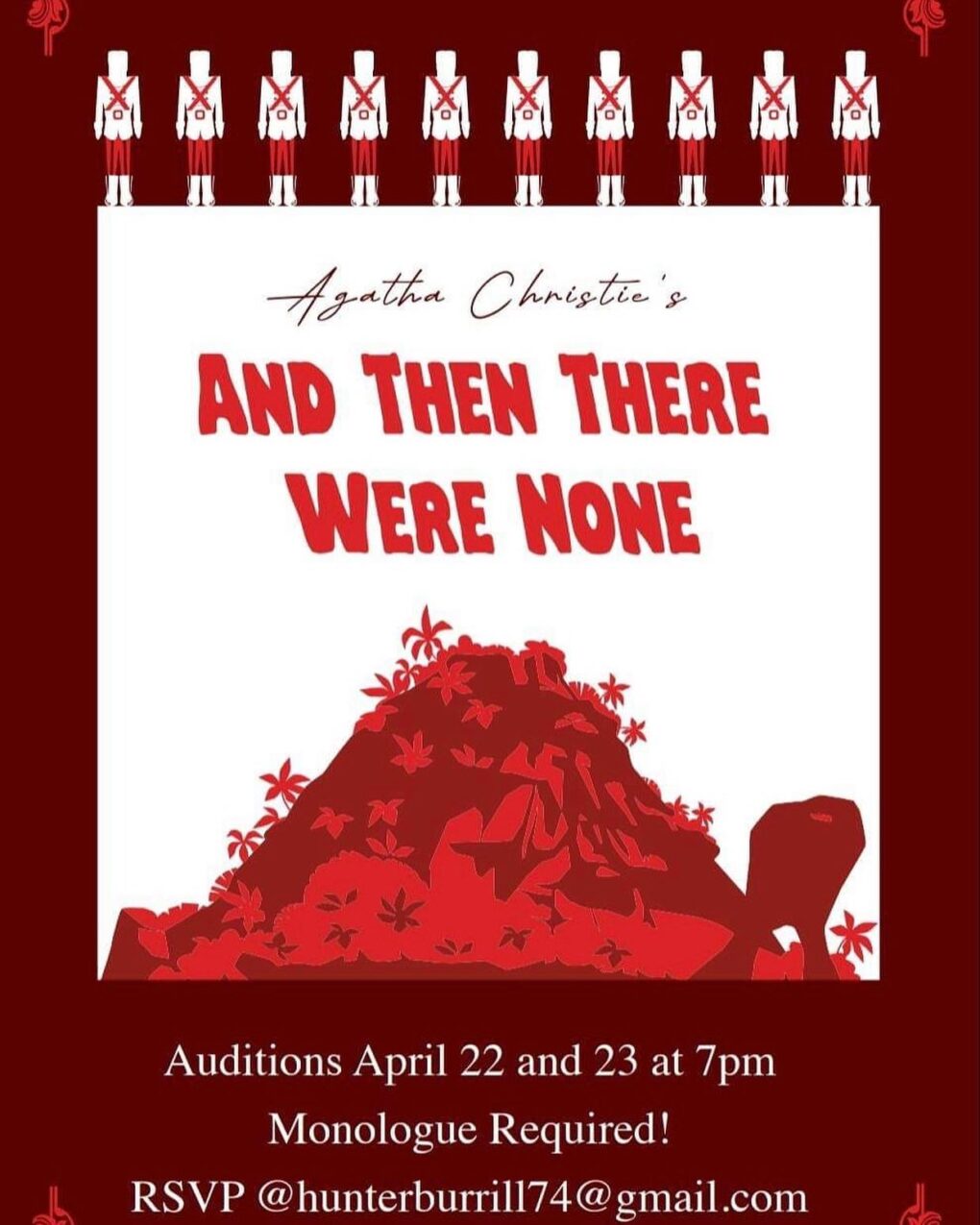 ---
Auditions for William McGinn's upcoming project, Sly Cooper 5 – Promises Made by Thieves
Auditions will be held on April 26 and 27 at 6:30 pm at Lindsay Little Theatre.
There are 6 female roles and 9 male roles available for this voice acting project. It is recommended that anyone auditioning be familiar with the Sly Cooper games and character voices prior to auditioning.
Anyone interested in auditioning can email wjmcginn@icloud.com before April 25 to reserve their spot and receive character info.
---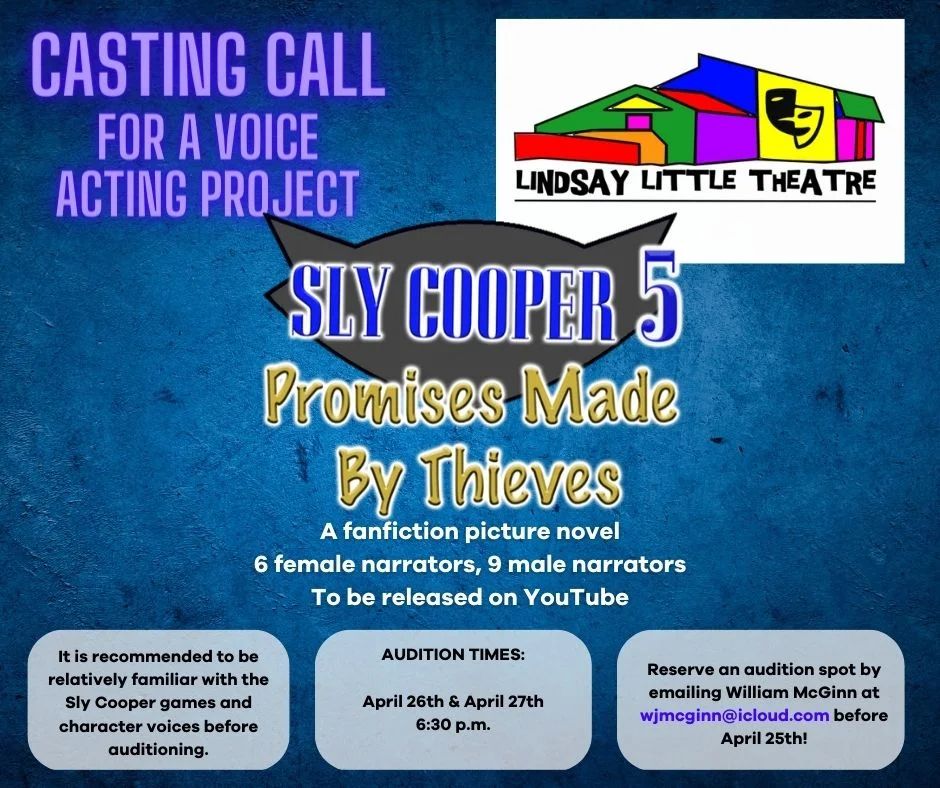 ---
Auditions will be held at our theatre, 55 George St. West, Lindsay, Ontario. Audition forms will be available on arrival or you can access a copy here.
Email us at info@lindsaylittletheatre.com with any questions.
---