September 27 & 28 at 7 pm
Attention all actresses! Come out and join us for an empowering performance of The Vagina Monologues. No preparation is required, you will be provided with excerpts of the script.

This is a show for ALL Women, regardless of theatre experience! Auditions will be held September 27 and 28 at 7pm at our theatre at 55 George St West. To register for auditions or if you have any questions about the show, please email vaginallt@gmail.com

We cannot wait to see you at auditions!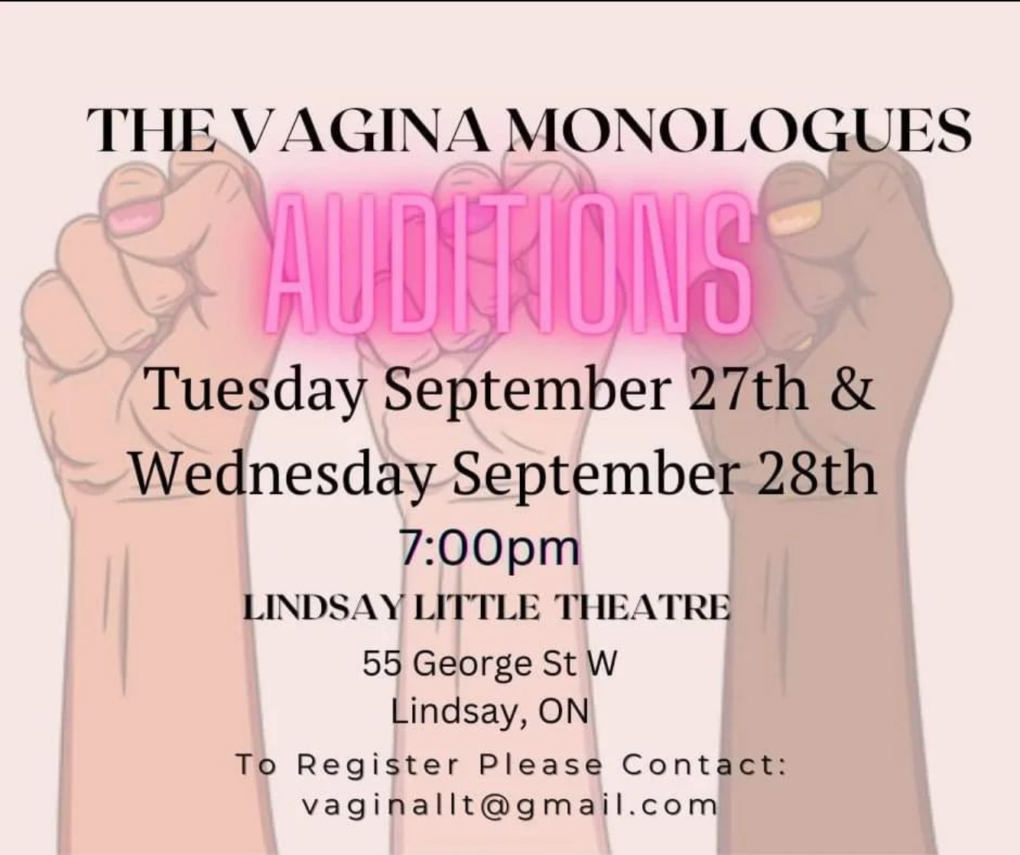 Auditions will be held at our theatre, 55 George St. West, Lindsay, Ontario. Audition forms will be available on arrival or you can access a copy here.
Email us at info@lindsaylittletheatre.com with any questions.
---
Don't see any auditions listed? Be sure to check back often! Or better yet, subscribe to our mailing list or follow us on social media to keep up to date on auditions at Lindsay Little Theatre.
---