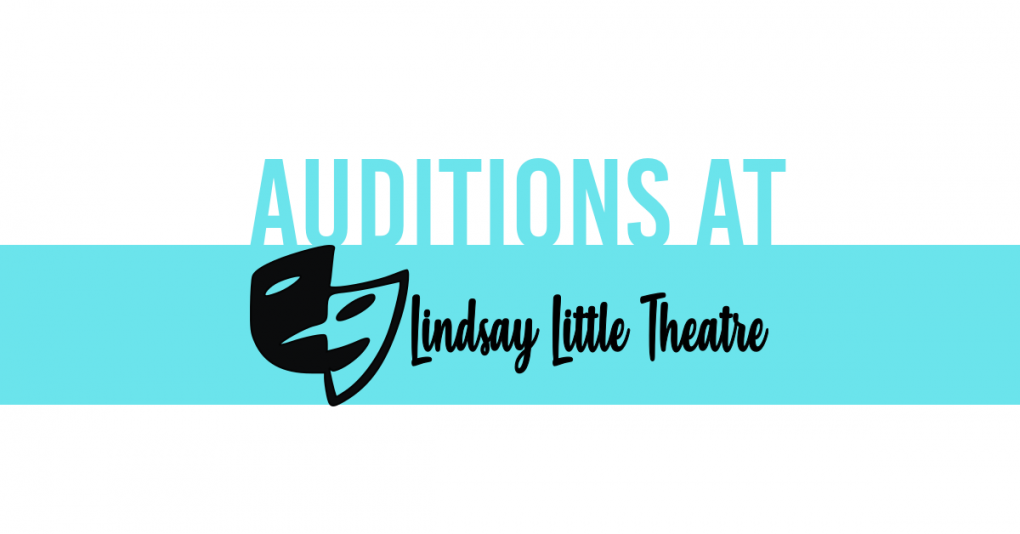 Bookmark this page! LLT produces shows all year round and auditions are posted as they are scheduled. Thank you for your interest and we hope to see you at the theatre!
Be sure to read through all the audition info and note if the Director is asking you to prepare a piece to audition with. Unless otherwise mentioned, all auditions are held at the Lindsay Little Theare; 55 George St. West, Lindsay, Ontario.
SHE KILLS MONSTERS - by Qui Nguyen
Audition Dates:
Saturday, January 4, 2020 at 6 PM – 9 PM
Roles for 3 M, 6 W - Teen/young adult.
A comedic romp into the world of fantasy role-playing games, Qui Nguyen tells the story of Agnes Evans as she leaves her childhood home in Ohio following the death of her teenage sister, Tilly. When Agnes finds Tilly's Dungeons & Dragons notebook, however, she stumbles into a journey of discovery and action-packed adventure in the imaginary world that was Tilly's refuge. In this high-octane dramatic comedy laden with homicidal fairies, nasty ogres, and 90s pop culture, acclaimed young playwright Qui Nguyen offers a heart-pounding homage to the geek and warrior within us all.
Show Dates: June/July 2020
Check out the fb event page for more details here: https://www.facebook.com/events/434407147467119/
---
THE TIN WOMAN by Sean Grennan
Audition Dates:
Tues. Jan 7 at 7 pm
Sun. Jan 12 at 1 pm
Wed. Jan 15 at 7 pm
Synopsis of "The Tin Woman" by Sean Grennan
Joy has been given a new lease on life after receiving a heart transplant.  However, instead of relishing her new life, she spirals downward, thinking she perhaps does not deserve a second chance.  Meanwhile, Alice, Hank and their daughter, Sammy, mourn the loss of their son and brother, Jack, whose heart now beats in Joy's chest.  A friend urges Joy to track down Jack's family for closure, but are they ready to accept Jack's death? Based on a true story, "The Tin Woman" explores loss, family and what it means to be given a new life.
Show Dates: April 2020
fb event can be found here: https://www.facebook.com/events/577884706368920/
Casting for "The Tin Woman"
Joy – in her late 20s, early 30s, a freelance graphic artist.  She is conflicted and lost about her new lease on life. She is attractive, smart, and sometimes sharp tongued.
Hank – late 50s, early 60s, nearing retirement as the head of a small building company.  Husband to Alice, father to Sammy and Jack, now deceased. He can be snappish and abrupt and thinks he is handling everything just fine, but is drinking more heavily.
Jack – 36, an accountant who wants to be a photographer, he is fashionable, "hipsterish".  He is dead at the beginning of the play but appears throughout, not a ghost but more of a lingering memory.
Alice – late 50s, early 60's, wife to Hank and mother to Sammy and the now deceased Jack.  She puts up with Hank and his scorn as she knows what he is going through, until one day she just cannot anymore.  She is a solid, loving presence who has a big heart. She is dealing with her own pain while trying to hold the family together and do the right thing.
Sammy – 20's or 30's, a preschool teacher and Jack's younger sister.  She is a little "new agey" with a big heart and she wants to help however she can.  She can easily give in to her emotions but is the most in touch with them.
Nurse – any age – she is competent but brusque and perhaps a little annoying.  She's by the book but busy and can be a little condescending. Very functionary but also very positive with a bit of a religious streak.
Darla – any age – Joy's good friend, she is artsy and flamboyant, very unique in habit and dress.  She cares very much for Joy, worries about her and wants the best for her.
---
Current and prospective LLT members are welcome to audition for any upcoming shows. We also welcome interest in all areas of backstage production (e.g. props, lighting, costumes, set design, stage management, marketing, producing, etc.).  All cast and crew are required to become members ($20/year + required BINGO attendance). For more information, contact: 705-880-2445, info@lindsaylittletheatre.com